with Valerie Wycoff and Reflections Threshold Singers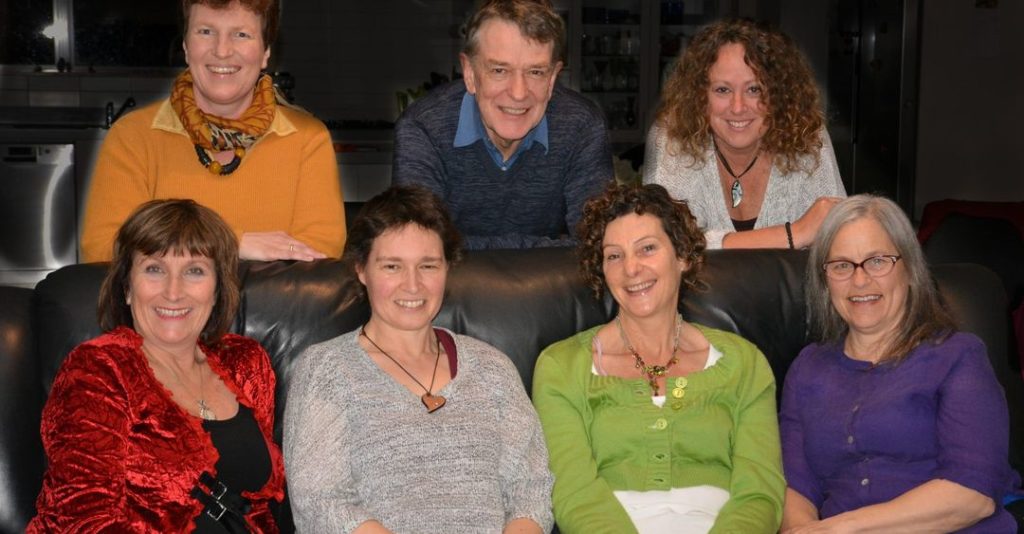 7.30 to 8.30 pm Sunday 2nd October 2022
@ Quaker Centre, 217 Ferry Road
We invite you to meet us, and experience our songs.
Reflections Threshold Singers share the mission of "making kindness audible" for people in palliative care settings. In 2's or 3's, we sing by invitation in homes, hospice, or hospital in Christchurch. We sing mostly original songs about love, peace, grace and gratitude — themes which fit comfortably within many traditions.
At "Experience Threshold Singing" you can expect to hear several different moods of our songs. We will offer you a chance to receive a song as a listener, and for those who would like to experience singing, we'll offer some songs that you can easily learn and join in.
We'll share a little about the Threshold Choir International movement, and answer some questions. (For those who'd like to know more about our services, or the journey to become a bedside singer, we'll provide ways of connecting with us to follow up.)
When we are invited to homes or bedsides, we sing voluntarily and gladly receive Koha when offered.
Contribution Request We invite a donation of your choice. Cash donations, where you are able and willing, support us in our mission and organisational costs
Please Book by email to: reflectionsthreshold@thresholdchoir.org
Booking will help us to prepare the space for you. We'll run a second evening if numbers and our space indicate that two evenings are needed.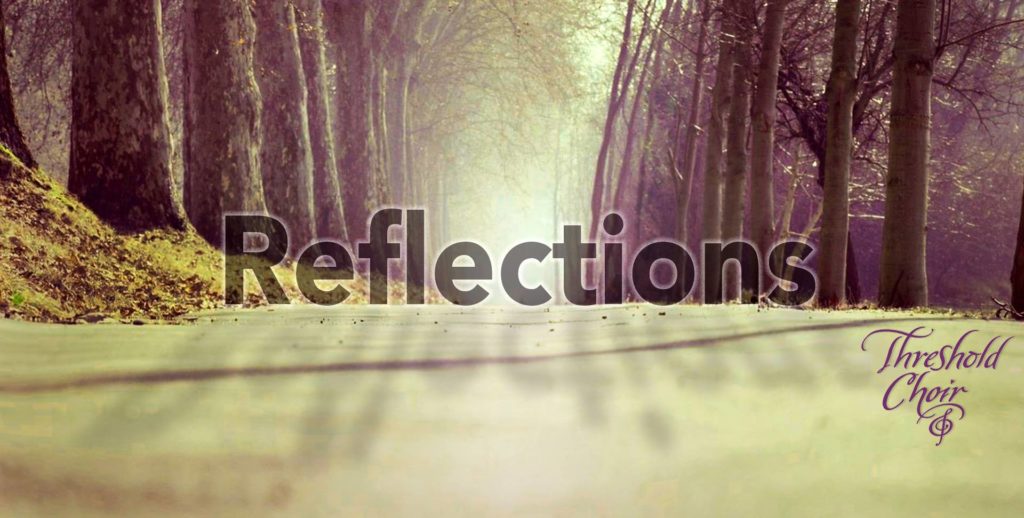 Learn more at www.thresholdchoir.org