Mornings 10 – 12, 11/8/22 through 29/9/22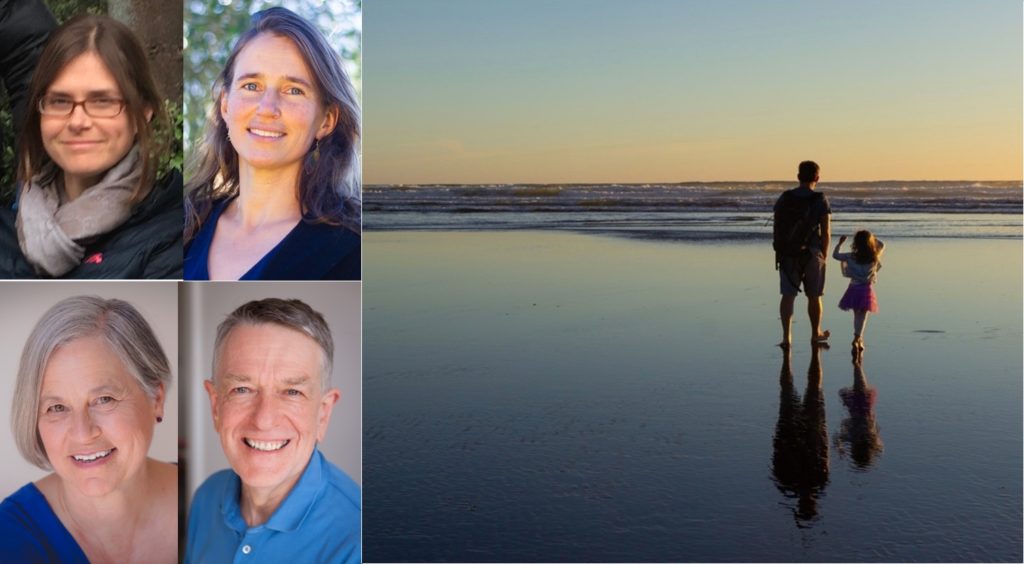 We (Jim Lovell-Smith, Valerie Wycoff , Sally Prebble and Jorinde Rapsey) warmly invite you to join us for our "Connecting with Children – Deepening" series. To register – CLICK THIS LINK
Who is this course for? This is for you if you care about your connection with children, AND any of the following apply
. . . . you have completed a "Connecting with Children" course with us or another NVC trainer
. . . .you have completed a foundational course in NVC
or . . . . you have a foundational understanding of NVC through active self-study and practice.
Our "Connecting with Children : Deepening" Winter series consists of eight weekly sessions: 5 teaching sessions of 2 hours, and 3 supported practice sessions of 1 hour.
The five sessions of two hours will include paired sharing for empathy and connection, some teaching, and opportunity for practice and deeper exploration of the topics. In the three practice weeks, trainer support is available to practice with course participants. To support participants, we intend to have a minimum of 1 trainer present for every 5 participants at all sessions
Notes of each session will be provided as a record of the practices. In addition a recording will be made available for a minimum of one week for each of the longer sessions. This is to support you to review a process, and to help you fill in gaps, eg. if you need to be absent for a session.
🦒 11 Aug Listening to Anger, 10 am to noon
🦒 18 Aug Supported Practice 10 am to 11 am
🦒 25 Aug. Liberation from guilt 10 am to noon
🦒 1 Sep. Supported Practice 10 am to 11 am
🦒 8 Sep. Repair of Connection ("Sorry" in giraffe), 10 am to noon
🦒 15 Sep. Supported Practice 10 am to 11 am
🦒 22 Sep. Self-acknowledgement, 10 am to noon
🦒 29 Sep. Creating Support for Learning and Integration.10 am to noon
Contribution request in the range $175 – $350 for 8 sessions  
To register – CLICK LINK